I just came back from the Wireless LAN Professionals Conference (WLPC), where I gave two 90-minutes hands-on sessions on SDR and WLAN. I haven't been at an industry conference before, so it was an interesting experience that gave me a new perspective on wireless.
Also, it was the first time that I taught a bring-your-own-device session on SDR. I was really worried that people might have problems setting up their environment. So I spent quite a lot of time creating a VM and a bootable live environment, but that's a topic for another post.
In the end, everything went well and we had GNU Radio, Fosphor, GQRX, and friends running on all laptops.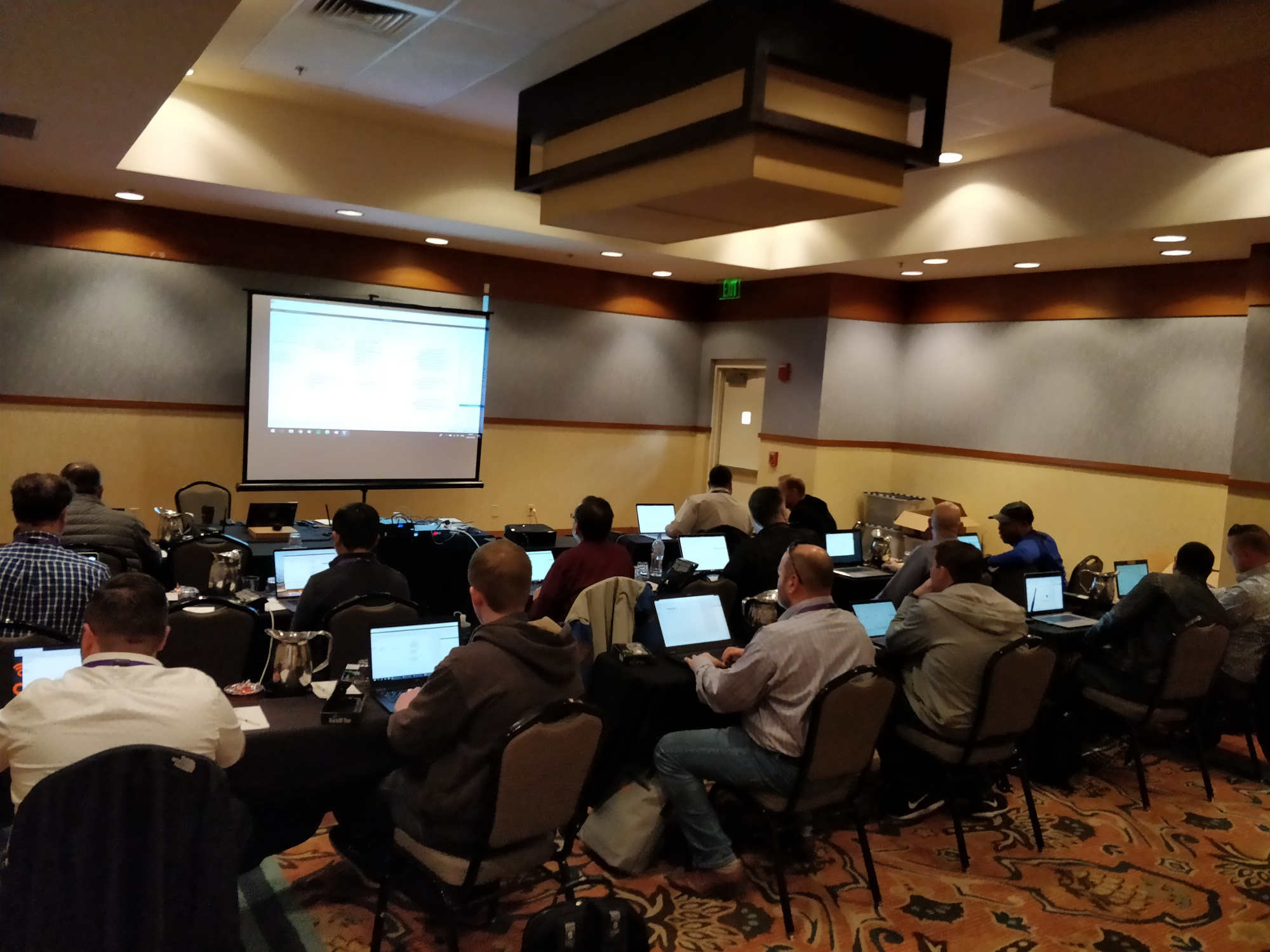 In the session, we decoded FM radio, RDS (a digital subcarrier on FM Radio), and, of course, WLAN.
Constellation Cycling #HackRF #WLPC pic.twitter.com/CKRH1q64nd

— Brian Long (@blong1) February 22, 2018
We also made experiments with Dynamic Frequency Selection (DFS), where we were emulating radar signals and chased an access point through the spectrum.
The class just made an AP go offline due to running out of DFS channels by triggering DFS events on ALL of them using a HackRF and GNU Radio Companion during our SDR deep dive by @bastibl at #WLPC. Very cool. pic.twitter.com/SK1WAWzaSO

— Matt Jones @ WLPC (@MattJonesIT) February 22, 2018
As an instructor, I was allowed to participate in a three-day Boot Camp. I selected the one about Python, where Jake (@jsnyder81) and Ryan (@radzima) were teaching us about lots of interesting stuff including virtual envs, REST APIs, and some Kismet goodness. In this session, we were using mini-PCs and APs from Mist. It was the first time that I was playing around with professional APs. Sadly, I couldn't bring it back to Ireland as I was worried about customs.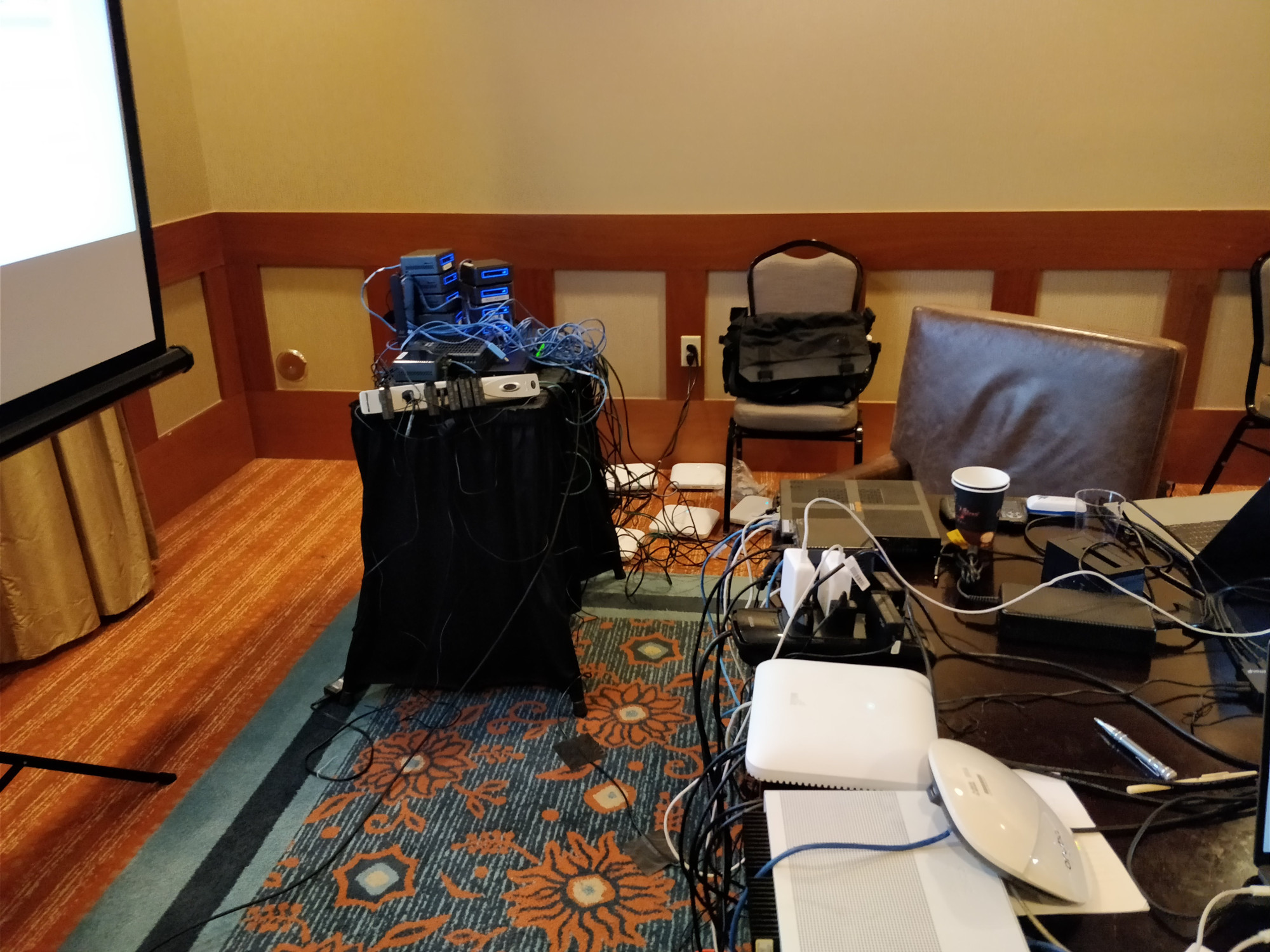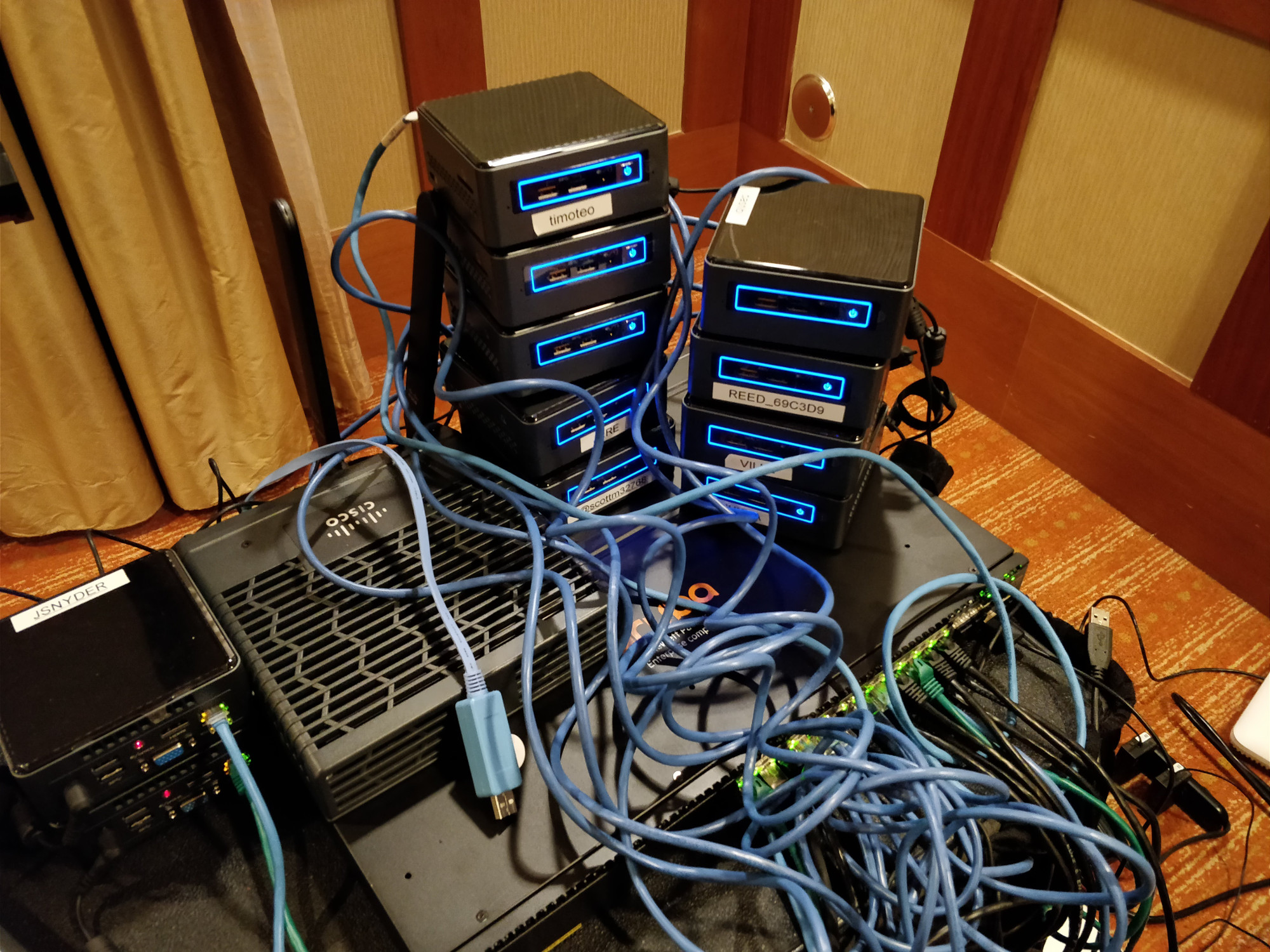 The main conference was single-track with about 300 participants, so there were more than enough interesting people to meet. Apart from the normal conference program, there were also community events. I enjoyed the whiskey and podcast evening. (Even though memories are slightly blurred ;-))